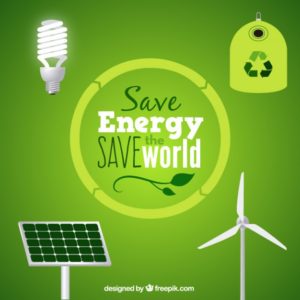 Energy costs can often be the largest operating expense for an organization. Today, across the United states, electricity offtakers (energy users) are taking a hard look at the sources for their energy supply and making choices to invest in energy conservation and clean energy initiatives. Cost-conscious energy consumers such as major retailers, universities and colleges, municipalities, industrial campuses and retirement communities are investing in significant initiatives to green their energy consumption.
Walmart, the worlds largest retailer, has installed more than 1.5 million LED (light emitting diode) fixtures across more than 6,000 stores, parking lots, distribution centers and corporate offices in ten countries.  This aggressive initiative that began ten years ago has allowed Walmart to reduce energy use per square foot by more than twelve percent and electricity costs by more than $100 million.
Universities and colleges are also making a strong commitment to clean energy.  The University of Minnesota has resurrected a decommissioned 104 year old power plant on the Twin Cities campus by replacing old boilers with a new 22.8 megawatt combustion turbine and heat recovery system that will generate electric power and steam for use on campus.  Hampshire College in Massachusetts is on track for 100% renewable energy in 2018 with its newly operating 19-acre solar farm on campus, with campus leaders claiming that Hampshire is the first  US residential college to go 100% renewable.
In Arkansas, the City of Fayetteville joins the esteemed ranks of cities across the US by becoming the 54th municipality nationally and the state's first municipality to commit to transition to 100 percent clean and renewable sources of energy.  Fayetteville's Energy Action Plan includes the goal of powering all city operations with renewable supply by 2030, and the entire community by 2050.
In Totowa, New Jersey, Precision Custom Coatings, a manufacturer and distributor of laminated solutions and non-woven products has invested in a 1.4 MW rooftop solar array which is expected to produce 1,800 MWh of energy during its first year and will ultimately save Precision Custom Coatings an estimated $6.5 million in energy costs over 25 years.
In Pennsylvania, the retirement community of Masonic Village at Elizabethtown is expanding their existing 1 MW photovoltaic system with an additional 2 MW array, allowing the community to produce 2.2 million kWh per year and saving Masonic Village $250,000 annually in electricity costs.  Their on-site solar installation is only one component in a larger plan to go green across all five of their Pennsylvania campuses, with additional efforts including the use of environmentally-friendly materials and methods, water and electricity-saving fixtures, co-generating electricity, motion detector-controlled lights and the purchase of hybrid vehicles for company use.
If you're interested in helping your organization go green, Dana Hall, Attorney at Law can help!  Contact us today!